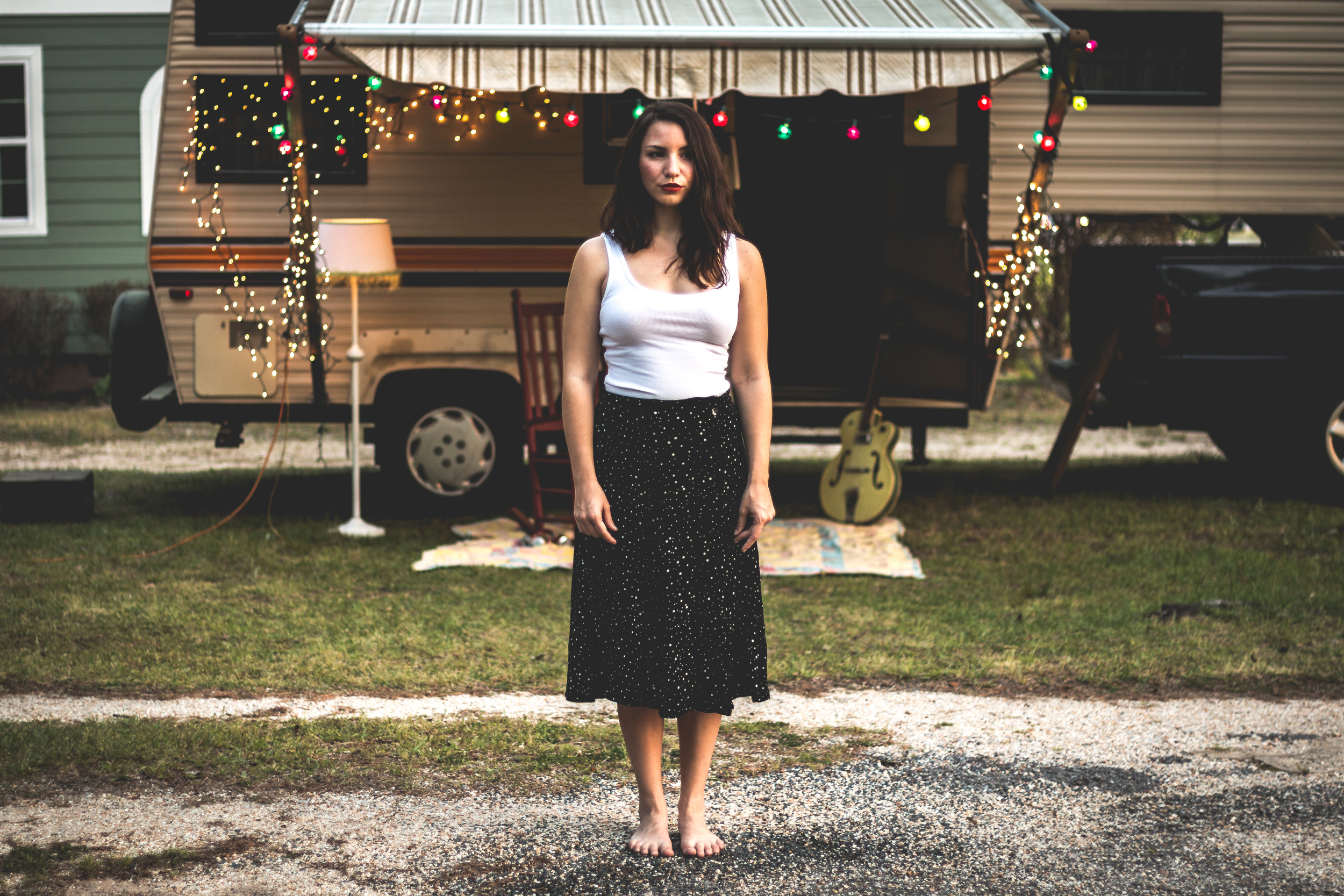 Waiting with the lights on
available now
I am Christiane
When Christiane Smedley first picked up a guitar and began writing songs as a young teenager, she envisioned creating lyrics that could reach people even at their lowest moments. Recognizing early on that it often takes artists a lifetime to draw from, she has captured an element of rawness and surprise in her song arrangements. Talking with Christiane one on one, you would never imagine that the current Raleigh resident behind the sweet, timid, Southern accent is the same explosive lyricist who daringly writes music from both a position of power and of vulnerability.
Born in the outskirts of Dallas, Texas, Christiane was saying she wanted to be a "guitar singer" by the time she was 4 years old. She graduated from the University of Alabama with a degree in public relations, but never lost sight of her passion and desire to play music at a professional level. Growing up on the edge of a new millennium, she fights hard to make her voice heard by exploring the different genres encompassed under Americana music. She began seeking ways to validate her own experiences of heartbreak, betrayal, and love to openly write about her feelings, and spent time traveling abroad to gain additional perspective. Influenced heavily by her grandfather's love of music, she began experimenting with different sounds to create an energetic thread to her unique and vibrant sound.
"Growing up, I was introverted and introspective, and writing songs was a way for me to get those emotions out. When I started playing publicly, I loved hearing how others could relate to what I was singing about. It made me feel like we aren't all alone in the world."
Courageously, Christiane bares her soul through music. All of her songs tell a story - her latest single Good Things was written from the scorned perspective of being taken advantage, masked by an energetic and uplifting rhythm. Her debut album, Waiting With the Lights On, is elegantly written with thoughtful lyrics meant to provoke introspection and reflection.
Christiane has wowed crowds at The Works, Bluegrass Wide Open, Brewgaloo, and the North Carolina State Fair. She's been nominated as best Americana Artist by the Carolina Music Awards. Most recently, she was selected from over 100 performing artists as the 2016 winner of the Deep South Open Mic competition. Her story is just beginning.